It's not socially acceptable for adults to trick-or-treat, so don't spend all your candy money on your costume. If you're looking for ideas that are as clever as they are cheap, then haunt no further. These five costumes will attract admires from even the darkest corners of your next Halloween party.
Note: some of these costumes require carefully crafted facial hair or a cultivated sense of style, so plan ahead.
5. Corrections Officer Mendez from "Orange is the New Black"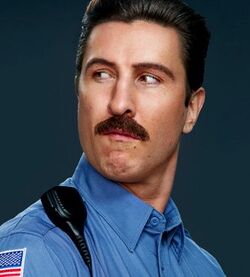 Orange is the New Black, the latest hit Netflix series, is a character-driven dark comedy that features the immoral, yet memorable officer Mendez. Mendez is known for his sleazy porn-stache-speak that gets under women's skin, and although we don't recommend acting like him, being him for one night is the cheapest way to gain notoriety.
What to wear: a hearty mustache, blue collared shirt (add an American flag patch for extra points), and black pants.
How to play the role: Generally act like an asshole, and repeat the phrase "tough shit" all night.
4. Edward Snowden the Whistleblower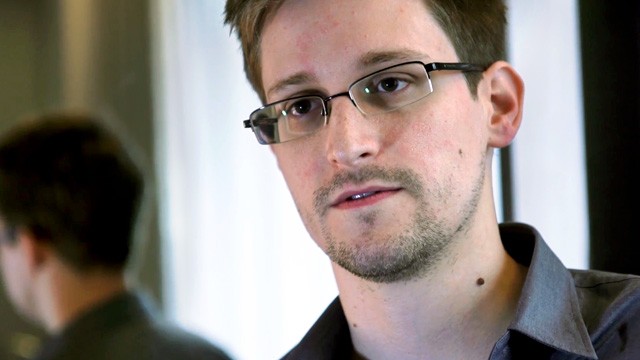 We all (hopefully) know by now that Edward Snowden is the former systems administrator accused of espionage and stealing government secrets and property from the NSA. While Snowden is seeking asylum, you can fill the position of the party's whistleblower.
What to wear: A shamefully sparse goatee, eyeglasses (real or fake), and of course a whistle worn around your neck.
How to play the role: Mostly look nervous and as if you should be somewhere else.
3. Don Draper from "Mad Men"
If you want to be Don Draper, the sexy Creative Director from Madmen, you'll have to sell yourself. In the words of the great, mad marketer, "Even though success is a reality, its effects are temporary" – just like the only night you'll ever be a stud. To get the most out of this one night stand, Halloween Express has videos about making the most of your costume.
What to wear: The nicest suit your already own, a white pocket square, and sensibly sculpted hair.
How to play the role: Look annoyed and drink whiskey all night.
2. Theon Greyjoy from "Game of Thrones"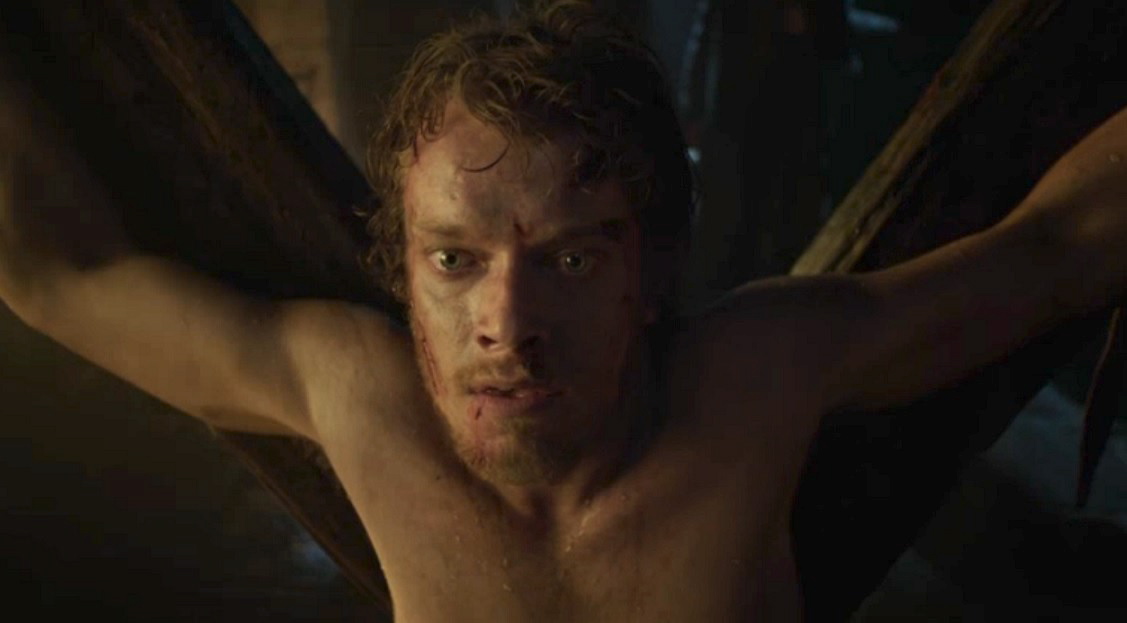 Spoiler alert – if you haven't seen season 3 of Game of Thrones and still managed to escape the countless Red Wedding memes, you probably shouldn't read on! Now, for the rest of us in the developed world; most GoT costumes require some heavy armor, however, playing the role of Theon Greyjoy as seen in season 3 requires little to no clothing.
What to wear: A loin cloth equipped with beet juice blood in the man-region; nothing else, just dirty skin and possibly your "dick" in a box.
How to play the role: Feign torture and appear skinny and terrified.
1. Jay Z as a "Picasso Baby"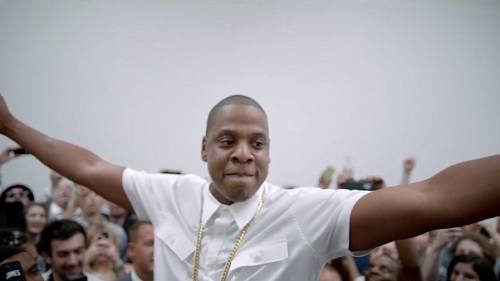 If you haven't already heard, Jay Z transcended the realm of hip-hop gods and is now a performance artist. While some think Mr. Carter can do no wrong, it's possible he may be taking himself too seriously. This "Picasso Baby" costume is a playful nod to Jay Z's latest single.
What to wear: Diaper-like bottoms (i.e. white boxers or briefs), a pacifier, wildly abstract Picasso-style face makeup, and Air Jordan sneakers.
How to play the role: Make it up as you go along – that's what Jay Z seems to do.
With the right look and attitude, your costume will look like it cost a million pieces of candy. Who will you be for Halloween this year? Share your ideas in the comments below.
–Ashley Withers is a writer/editor for a marketing agency based in Tampa Bay, Florida.