By: Jenny Foughner
It may surprise you that in addition to being the backdrop for The Mighty Ducks and Mall Cops: Mall of America, Minnesota, land of 10,000 lakes, is also a land of 100,000 variations on everyone's favorite hop-filled beverage. If you find yourself on the banks of the mighty Mississippi in need of something delicious to sip, then head out to one of these fine establishments and sample some of the best brews the Twin Cities have to offer.
Where to get great brews with a side of food to sop 'em up



Town Hall Brewery
1430 Washington Ave S, Minneapolis
Located in the heart of Minneapolis's Southeast neighborhood (known as the "Haight-Ashbury of Minneapolis"), Town Hall Brewery specializes in both delicious beer and delicious food made with delicious beer. Is there a better combination? We submit that there is not. Revelers rave about the Black H20 Oatmeal Stout, which also happens to be the not-so-secret ingredient in Town Hall's delicious barbecue sauce, but don't miss out on a chance to try some Minnesota-approved appetizers like mashed potato pizza and fried cheese curds. (No visit to the Great White North is complete without curds.) If you visit in the summer – and, honestly, why would you ever visit in the winter? – grab a seat outside and enjoy a side of local-watching with your homebrew.
Barley John's Brew Pub
781 Old Highway 8 SW, Moundsview
Barley John's might be slightly outside the Minneapolis/St. Paul city limits, but a short drive is a small price to pay (depending on BP's shenanigans) for the chance to drink and dine at CityPages' Best Brewpub (and Best Suburban Bar) 2010. The beer menu features handcrafted beers brewed on-site as well as guest brews "carefully selected to complement the beer styles brewed in-house". The food, meanwhile, is almost entirely organic and locally-sourced, meaning that you don't have to feel guilty about ordering that fifth pint of Wild Brunette (brewed with Minnesota wild rice, a universally-agreed-upon health food).
Great Waters Brewing Co.
426 St. Peter St, St. Paul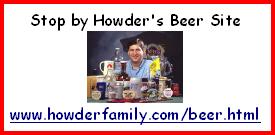 Downtown St. Paul isn't quite as swinging a center of nightlife as Minneapolis is, but there are a number of top-notch establishments, including Great Waters Brewing Co., that make it a must-visit section of town for any brewery tourist. Since opening in 1997, Great Waters has created over eighty-five different beers and won numerous awards, including the coveted Real Ale Festival Gold Medal for its beloved Old Bastard Ale. It also boasts the only year-round outdoor patio on St. Paul's pedestrian mall. Grab a spot outside and order yourself a tall glass of Skip-n-go Naked Ale; even if the temps are below zero, you'll still get that warm, skinny-dipping feeling that is the trademark of so many Minnesota summers.
The Happy Gnome
498 Selby Ave, St. Paul
This whimsically-named establishment truly is 'Gnome-sweet-Gnome' for Twin Cities beer fanatics, with a menu that boasts over 60 local and hard-to-find craft beers on tap. The Gnome's food selections are gourmet in their own right, but become truly transcendent when paired with a hoppy Deschutes Twilight Summer Ale or "witty" Furthermore Fatty Boombalatty. If you can, schedule a trip around the annual Firkin Fest, a day-long celebration of great beer that features live music and novelty pint glasses. You can't go wrong with a novelty pint glass.
Where to get great brews with a side of stories behind 'em:
Surly Brewing Co.
4811 Dusharme Drive, Brooklyn Center
Tours of Surly Brewing Co. are free, but as the website warns, they fill up fast. As in, get it together and register for one at least three weeks before you plan to go. In fine moonshine-to-millions form, Surly began with a man (Omar Ansari), a homebrew kit (purchased from St. Paul's Northern Brewer), and a sink (or, for storytelling's sake, a bathtub). After discovering the joy of brewing and then becoming intoxicated on his very own creations, Omar fell so in love with beer making that he sent a homemade EPA in lieu of a birth announcement when his son, Max, was born in 2002. Fast-forward to 2004, and Minnesota's "first new brewery west of the Mississippi since 1987" was born, named "Surly" after "the anger fueled by the inability to find a good beer". With that kind of sass behind them, is it any wonder that Surly's beer packs a serious punch?
Flat Earth Brewing Co.
2035 Benson Ave, St. Paul
Relatively new to the Minnesota brewery scene, Flat Earth Brewing Co. was founded by a former employee of both Northern Brewer and Town Hall Brewery (Minnesota brewing really is a family biz). The breweries artisan ales and lagers are created to push the boundaries of brewing and bring to the Twin Cities brews not normally found in the Upper Midwest. Bermuda Triangle Triple and Northwest Passage IPA offer exotic flavors, while Flat Earth's most recent creation, Rode Haring Flanders Red Ale, boasts over a year of aging before being delivered directly to your liver. Tours only happen twice a month, so check the Flat Earth website for dates and signup info
Lift Bridge Beer Company
Although Lift Bridge Beer Company doesn't yet offer tours, their brews can be found in numerous fine Twin Cities drinking establishments, and they often make appearances at events like the Happy Gnome's annual Firkin Fest. They also offer in-store tastings at various liquor stores around the Cities, so never fear; your desire for Farmgirl Saison (charming) and Crosscut Pale Ale (hearty) can still be satisfied gratis if you know where to look. Lift Bridge is all about local flavors and Minnesota pride, so keep an eye out for their creations as you drink your way around the Minneapolis/St. Paul metro area.
Where to get the tools to make your own great brews



Northern Brewer
1150 Grand Ave, St. Paul
Northern Brewer is a one-stop shop for any aspiring brewmaster, and you can bet that every brewpub and brewery in Minnesota has a story that begins at 1150 Grand Avenue in St. Paul. The staff is knowledgeable and friendly – they don't call it "Minnesota nice" for nothing – and if you walk in the door (or visit the website, come to think of it), you'll most likely leave with everything you need to make your very own Pale Ale or Stout with which to wow friends, family, coworkers, potential hookups, and so on. When you stop by, ask for Made Man buddy Heyward Gualandi; he's the man with all the answers. Happy brewing!

By