People have been having bachelor parties since the Spartans in the 5th century BC. It is traditionally a night of toasting the bride and groom and having fun. Some men dream about their bachelor party as much as the bride dreams about her wedding, so you want to make it an unforgettable night. Here are eight important things you need to remember to do while planning the bachelor party.
Create the Guest List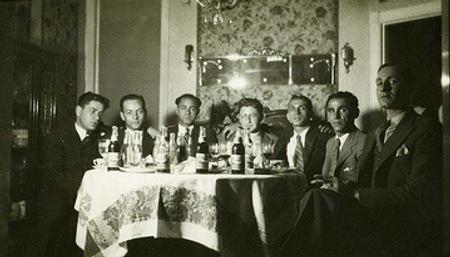 Bachelor parties are a rite of passage and a time of male bonding. You should invite all the groom's closest male friends and family. You can have the groom help you create the guest list so that nobody gets left off. This should give you a good count of the people that will be there so you can plan the rest of the event.
Once you have a guest list, you should make invitations and give everyone enough time to plan ahead. Your invitations don't have to be the fancy things you see for bridal showers. You can do something as simple as a mass text or an email invite. Just make sure you invite everyone the groom would want to be there.
Make a Budget
It's the best man's responsibility to plan the bachelor party, but the costs aren't set. Work with the groom to come up with a budget and figure out who is paying for what. Otherwise, you might be left to foot the bill. With the cost of alcohol and entertainment, which could be a lot if you're not careful.
Nowadays, many bachelor parties split costs between everyone attending, besides the groom. However, if you're going to pay for it this way, get the money upfront because some people will forget. Also make sure to budget for unexpected costs, such as tips and parking.
Decide on a Date and Time
Bachelor parties are traditionally an evening event, but you can change things up and make it a weekend getaway, if you want. There really are no rules other than the groom has to be able to attend. Work with the groom to establish a date and time that will work. Then, send out the invitations.
Some people wait to have the bachelor party until the night before the wedding, but this is a bad idea. Plus, the night before is typically reserved for the rehearsal dinner. Yes, you want to accommodate people who are coming from out of town, but do it at least two nights before the wedding. You don't want the groom to have a hangover on his way to the chapel. Plus, the bride would be pretty stressed out if she knew the groom was out partying the night before instead of getting rest. A week to two weeks before the wedding is ideal for the bachelor party.
Choose a Fun Destination/Location
There are no set rules on where a bachelor party has to take place. You can choose something as simple as a person's house, go to a club or restaurant, or even take a weekend getaway out of town. The choice is typically based on budget. If you're looking to save money, you can rent a campsite and have everyone bring their own food, drinks, and tents.
When choosing the location of the bachelor's party, you should take into account the groom's personality. For instance, if the groom is a high-adrenaline kind of person, a white-water rafting trip, rock climbing trip, or skydiving trip would be great. However, if the groom is a bit tamer, a poker night at home, a round of golf, or a nice restaurant would be more appropriate.
Buy Food and Drinks or Make Catering Arrangements
In the 1940s and 50s, a bachelor party was called a "gentlemen's dinner." It was thrown by the father of the groom and all of the groomsmen celebrated with a big feast. Today, people still expect to have food at a bachelor party, but the drinks are the most important.
You don't want to choose drinks that are too cheap. However, alcohol costs a lot of money, so you can't choose the most expensive bottle of wine, either. Typically, it's best to have your guests pay for their own alcohol. That way, you don't have to worry about getting something that everyone will like.
Plan Your Entertainment
Gambling, alcohol, and strippers are what most people think of for a bachelor party. However, ask the groom what he wants. This is the best way to ensure he is happy. And more importantly, find out what he doesn't want. Then, plan your entertainment around this. Additionally, you don't want the bride blowing up his cell phone and nagging the groom during his bachelor party.
Here are some entertainment ideas:
Do something thrilling, like skydiving, bungee jumping, white-water rafting, or parasailing.
Spend time outdoors either camping, skiing, hiking, or fishing.
Spend the evening bar hopping and drinking the night away.
Go to an amusement park for a day of fun.
Have a poker night at home.
Get strippers to embarrass the groom.
Make It Special
The groom is going to remember his bachelor party for the rest of his life, so you want to do something to make it special. For instance, you could have everyone at the party toast the groom or plan a surprise for him. Just make sure to bring the camera to capture every moment.
Some people like to tease and humiliate the groom, but make sure things don't get out of hand. For instance, shaving the groom's chest hair, making him dress weird in public, or being pressured to ask strangers questions can be too humiliating for the groom. Listen when he says, "stop." Remember, he is the one that is supposed to have fun.
Be Prepared for After the Party
When you're planning a bachelor party, you have to worry about how people are going to get to and from the event. You don't want anyone drinking and driving. Arrange designated drivers before the event or hire a car service to take everyone home. Of course, you don't want to play mommy, so delegate as much of this responsibility as possible.
If you remember to plan these eight things for the bachelor party, it should be a success. Just keep an eye on the groom during the party to make sure he is happy and having fun — that's the most important thing. Do you have any fun ideas for a bachelor party? Leave a comment below.